The brand is a 30 year plus brand in the area of furnishings and other installations. The brand, while well established in the offline world, was looking at ways to move to the online world – especially, with respect to eCommerce.
The brand's product lines and installations cater to the high-end segment of the market, but also have products with a mass market appeal that was completely un-exploited.
Problem statement
The brand already had an established offline storefront, including a strong market for it's up-market products and services. The brand did not want to dilute it's upmarket brand, but also did not want to miss out on the mass-market products and services, as the volume of the market was too large to ignore.
Keeping this in mind, the brand decided to create an integrated brand with a decided area within the same to cater to the lower end of the market, by providing online purchase of the products.
Key concerns included
Non-dilution of brand, for both segments of the market – Highend and Mass market
Solution with touchpoints to offline process, especially for pricing
Adequate Visual representation for product purchase process
Large inventory of products, from multiple manufacturers
Additional inventory of add-on product lines for accessories
And most importantly, to have an integrated brand images, with dilution, across market categories.
The solution
MVG Digital worked closely with the head of brand and developed an integrated portal that allowed users to either purchase online or request for quotes – in the case of higher value products.
Also, we looked at creating an integrated solution, with the backend, to ensure that pricing was calculated in real-time, ensuring that the eCommerce component of the portal worked, independent to the bespoke component.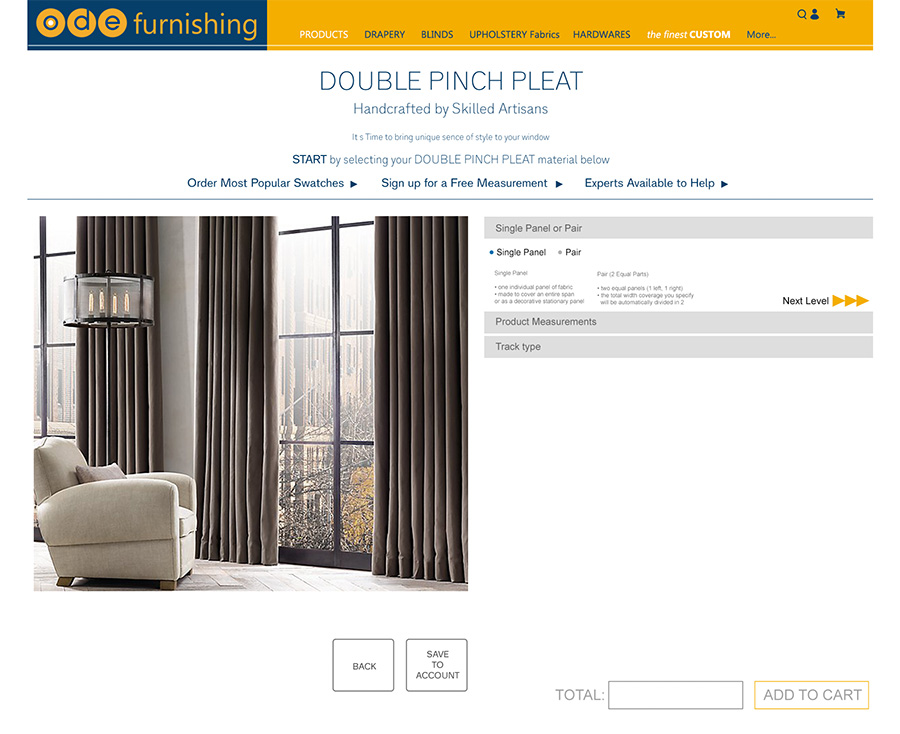 Implemented the design based on brand guidelines, across Operating systems and Devices (non-mobile)
Integrated the front-end or the user interface with an open source, ecommerce platform (open cart)
Integration with a payment gateway provider to ensure secure, online payments
Multi-store concept implemented, to ensure back-end remain separate
Integration with near real-time pricing, along with sophisticated pricing calculators
User experience focused, eCommerce storefront – ensure a consistent, experience of the brand